WE ARE A SOUL LIVING INSIDE A BODY, A HEALTHY BODY SUPPORTS THE SOUL TO ATTAIN ITS HIGHEST PURPOSE'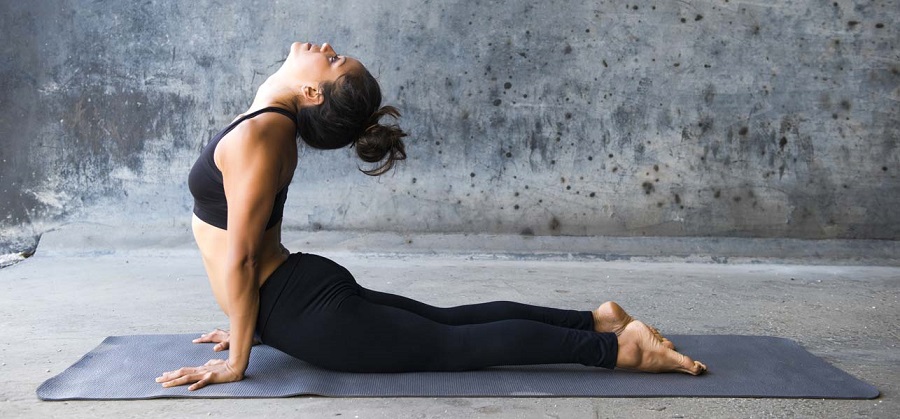 WHAT ARE ASANAS?
Asana are the Yoga Postures. The Patanjali Yoga Sutras define Asana as – 'Sthiram Sukham Asanam', which means Asana is a pose that is steady and comfortable.
Asana is the third step in the eight rungs of yoga. Asanas can be meditative poses or they can be postures aimed towards attaining strength, balance and steadiness. Each Asana has its specific health benefits.
Asana are the most visible or outwardly expression of the Ashtanga yog philosophy. Asana was and is meant to use the body as a tool to train the mind and the senses
The goal of yoga is primarily spiritual. Health and other benefits are secondary, though today most practitioners take to yoga for its physical and mental benefits.
Yoga improves awareness in all our activities. Asanas are a prerequisite for the higher practices of pranayama, meditation and Samadhi
WHAT ARE THE PHYSICAL BENEFITS OF YOGA ASANAS?
Physically, the practice of asanas is considered to give huge benefits to a regular practitioner:

improve physical health and quality of life measures in all age group
Improve flexibility, improve strength, improve balance.
Creates a strong and flexible spine reducing symptoms of back pain
Enhances the digestive process thereby relieving constipation, acidity, gastritis, colitis etc.
Beneficial for asthma and chronic obstructive pulmonary disease (COPD)
Increase energy and decrease fatigue
Improve diabetes management
Reduce sleep disturbances
Reduce hypertension
Improve blood circulation
HOW CAN YOGA HELP ME AT THE MIND LEVEL?
Though Asana look like physical exercises for the body, they are in fact an excellent tool to balance and harmonize the mind, body and soul.
Asanas involving back bending poses such as BHUJANGASAN, USHTRASAN , DHANURASAN, SETU ASANA ensure opening of the heart chakra and clearing the mind from negative emotions of depression, unhappiness, lethargy, low self-esteem , anxiety and fear.
The asanas involving balancing poses like EK PADASANA, EK PADA NAMASKARASAN, GARUDASAN, ARDHACHANDRASAN, train the mind to be still and focused thereby increasing concentration, and achieving a state of inner peace and calmness which is ones true nature.
The calmness and inner peace is the key to inner healing, it allows one to self-introspect and work on unhealthy lifestyle.
HOW CAN YOGA BRING ABOUT LIFESTYLE CHANGES ?
Yama and Niyama, the first two of the eight steps of Ashtanga yoga, lay down the foundation of a disciplined lifestyle.
If practiced right, even before you make the journey to the third step called asana, you would have lost all the excess baggage - and I don't just mean weight here - but all the excesses of eating, smoking, drinking, hoarding, sleeping, cribbing, etc.
There comes about a change at a deeper level, making every individual feel closer to herself and in a better state of balance
WILL I BE TAUGHT ASANAS AT HOLISTIC CLINIC?
You will be given basic guidelines on the type of asanas useful to you
The availability of good yoga teachers in India, makes it possible for the patients to practice yoga at a class near their home
I will help you to coordinate with good learned teachers of yoga near your home.
CAN / SHOULD I DO ASANAS WHEN I AM SICK?
Only if you are recently operated for any reason should you avoid the practice of asanas for 3 months after which you can commence under the guidance of a good teacher.
Yes you should as the practice of Ashtanga Yoga will help bring discipline in your lifestyle which is the first step to healing from any disease.
As a beginner you can always start with simple and easy asanas,
Remember that asana are the foundation to pranayama and meditation.
WHO CAN PRACTICE ASANAS AND ASHTANGA YOG?
The sooner the better
There is no age limit , you can even start at 6 and even at 60,
Men and women both are benefitted equally in mind and body.
Yoga doesn't belong to any religion, it is a way of life .
There is equal opportunity, equal effort and equal joy to be achieved at the end.
It doesn't discriminate on the grounds of anything - class, age, community, gender or nationality. You practice, you get it. You don't, you won't.
ARE SURYANAMASKARS A PART OF ASANAS?
Yes they are a part of asanas
They are the most beneficial form of exercise
Any one can do them at any age.
It would be better to learn them initially from a teacher
The namaskars when done with breathing techniques are most beneficial to the mind and body.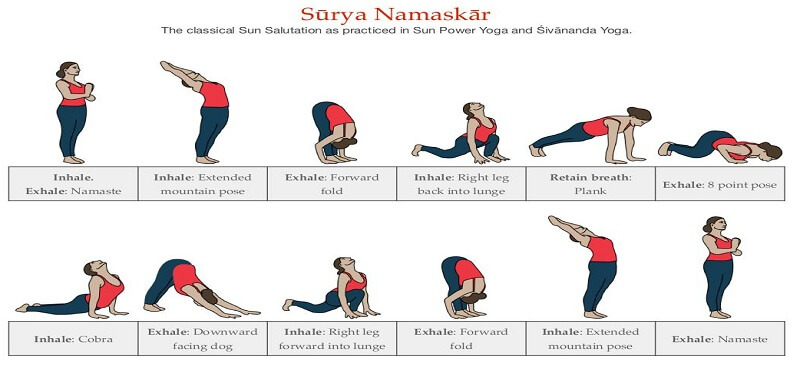 Dr. Mitali Upadhye, at Holistic Clinic, Paud Road, Pune is an expert Homeopath, Health Coach, Counsellor and Healing Therapist and is trained in Ashtanga Yoga at Ramanani Iyengar Yoga institute, Sivananda Yoga Centre and Bihar School of Yoga.