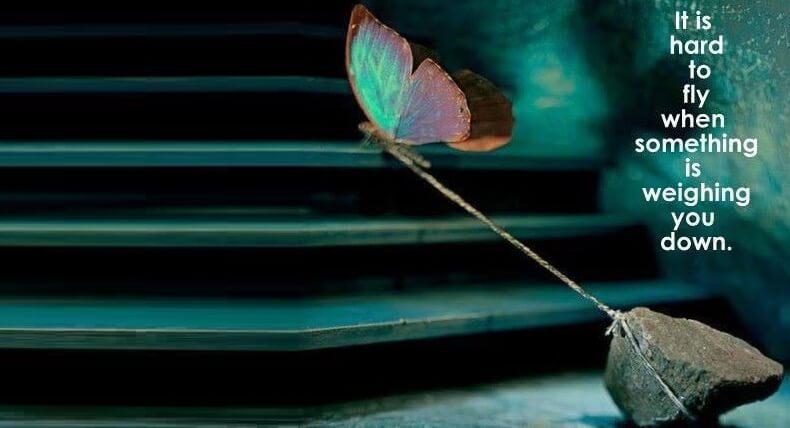 WHAT IS THE JOURNEY METHOD OF HEALING ?
The Journey is a globally recognized and critically acclaimed healing and transformational modality based on cellular healing to uncover and awaken your limitless potential, and to apply it in every area of your life. To date, hundreds of thousands of people worldwide have experienced this simple, yet powerful step-by-step method of overcoming a wide variety of challenges, from physical ailments to emotional issues or shut down, in relationship problems and with career or performance issues.
The Journey was founded by internationally acclaimed speaker, bestselling author and mind-body healing expert Brandon Bays. In 1992 Brandon was diagnosed with a basketball-sized tumor. Having a background and strong belief in natural treatment and holistic healing, Brandon put into practice everything she had learned about nutrition, herbology, kineasiology, meditation and guided introspection, NLP with a carefully planned natural healing regimen. Amazing herself and her doctors, Brandon intuitively listened to her body wisdom and completely healed in only 6½ weeks. No drugs, no surgery, no pain!
The Journey is the result of Brandon's continuous work on herself, and using her own personal experiences and observations new work is continuously being developed, and the original work refined into elegant processes which positively impact all areas of our lives.
WHY IS THE JOURNEY METHOD CHOSEN AS A HEALING TECHNIQUE AT HOLISTIC CLINIC ?
Dr. Mitali Upadhye , herself a cancer winner has personally used THE JOURNEY WORK for healing her football sized stage 3 ovarian cancer. She did not take help of chemotherapy as suggested by her oncologist instead she used integrated approach to healing. After her own miraculous cure from cancer within 6 months she went on to help her patients of hypertension, diabetes, IBS, chronic bronchitis, hyperthyroidism. She then went on to develop her own unique style called as 'THE JOURNEY WITHIN' .The results were consistent and each and every patient was hugely benefitted. She has worked with more than 100 patients so far and conducted more than 500 Journey mind body healing sessions. It is an unique experience to see the transformation taking place day in and day out in each and every patient , not just in there disease condition but in each and every aspect of their life. Hence THE JOURNEY WITHIN is the chosen healing technique at Holistic Clinic.


WHO CAN TAKE A LIFE TRANSFORMING 'THE JOURNEY WITHIN' SESSION ?
It is for people who want to roll up their sleeves and play an active role in their own healing process. Ordinary people, regardless of background, culture, age or circumstance, have used The Journey to completely transform their lives. The Journey Within can help you at many different levels.

When you are suffering or sick with a chronic disease, or lifestyle disease like Cancer, Diabetes, and Heart ailments, IBS, Tumours, Migraines and Depression etc. The Journey Within supports you in healing longstanding physical problems and illnesses and in regaining your health.
When you are struggling with mental and emotional issues, Weighed down by fear, anxiety or stress caused by work, family or health, Paralyzed by persistent depression, de-motivation, fatigue or weakness Frozen by inaction, procrastination or indecision, even when it matters most
Keen on seeking ABUNDANCE IN LIFE, by clearing the belief systems sabotaging your growth.
Uncovering and letting go of damaging EGO PATTERNS, which are making your life and relations miserable.
Passionate about discovering your LIFE'S PURPOSE, your true potential. Generally happy with your life, but knowing that with a little more energy/technique/application you would be able to live life to the fullest.
WHY IS THE JOURNEY WITHIN SO POWERFUL AND EFFECTIVE ?
This is because of many essential parts of the healing process:
First, the full acknowledgement of your emotions. If you resist unpleasant emotions, they will become bigger and stronger. That's why you'll be guided to fully experience your uncomfortable emotions. In a few moments they will pass and lose its power over you. If you have the courage to really feel them, they are the gateway to your TRUE SELF and reveal all insights you need to gain.
Second is your experience of your True Self. Only when you are in touch with your True Self level, you are in touch with your highest and best resources. The whole process will take place from this level.
Third, you will be guided to wholeheartedly express and resolve your old painful experience. Powerful and effective therapeutic tools will be offered so you will come to a place of understanding, insight and completion.
Then true forgiveness will take place. If you're not in touch with your Higher Self, forgiveness will often be a mere acceptance, a lip service, instead of a real forgiveness from the deepest level.
When we truly forgive and let go from the level of our True Self, our body and being will heal naturally.
As your subconscious cannot distinguish between what is real and what you imagine, the effect of the process on your body, mind and spirit is as real as if it would have taken place in real life.
As Dr.Mitali will guide you through each step of the process, you can be absolutely sure of fully acknowledging your emotions, accessing your True Self and successfully completing all steps of the process.


WHAT IS THE DIFFERENCE BETWEEN THE JOURNEY WITHIN AND OTHER THERAPIES ?
THE JOURNEY WITHIN therapy is a very unique process. It is one of the very few therapies that works from the level of the soul and is therefore much more powerful and effective and the results come about much faster.
THE JOURNEY WITHIN is a cutting edge therapy. It integrates aspects of guided meditation, regression therapy, deep emotional release techniques, accessing your soul level, NLP, psychotherapeutic tools, forgiveness from the level of the soul and blended with Dr. Mitali's personal touch and intuitive skills, based on more than 3 years of experience in the field. With this method, Dr.Mitali has already helped hundreds of people throughout Asia to successfully heal and transform their lives to higher levels and becoming the best they can be.


DO I NEED TO TELL ALL THE DETAILS OF MY STORY, WILL I HAVE TO REEXPERIENCE THE PAIN ?
Not at all. In the first Case Study session, Dr. Mitali will help you to become crystal clear about the issues you need to work on. Your 'story' around your issue is not really important and you don't need to tell all details of your problems. In THE JOURNEY WITHIN therapy, you'll only work with the pure emotions related to your issue. The process is guided by your subconscious and not by your thinking mind. In fact we would ask the thinking mind to take a break, relax, rest or go on a holiday!


What can Journey Within therapy do for me if I have a life-threatening illness ?
The fact that you are reading and exploring the possibility of mind body healing therapies is itself an indication that this is your souls calling. THE SOUL WILL ALWAYS FIND WAYS TO HEAL YOU!
If your soul has decided you're meant to be around and if you're ready to learn whatever it is your soul's trying to teach you through your illness, then The Journey Within therapy can come and appear in your life. If it's your destiny to survive, then The Journey Within therapy can be something that can participate in that.


HOW MANY JOURNEY WITHIN SESSIONS WOULD I NEED ?
The Journey Within as the name suggest is an ongoing process of healing. The numbers of sessions each person will need are suggested after the First Case Study Session.
We suggest a minimum of three Journey Within processes to completely address the issue at hand. At Holistic Clinic I have seen cases of miraculous cures within one session. The numbers of sessions do not depend on the disease or the stage of illness or the severity of the problem. With experience I have come to an understanding it entirely depends upon the burden of life and negativity the soul is carrying onto itself. It would depend on how many layers of dust are covering your inner shining, radiant diamond.
This is a true journey to begin trusting your soul, trusting yourself, and then, working with a deeper level of self. It's a continual peeling away of the layers and getting in touch with your own truth and beauty. This is a way to truly open into your boundless potential and live your life at continuing higher levels.


HOW ARE THE SESSIONS DONE ?
All sessions are characterized with compassion, understanding and non-judgement in a safe and comfortable environment offering complete privacy and full confidentiality.
The one to one private sessions with Dr.Mitali are held at Holistic Clinic which breaths an atmosphere of peace, tranquillity and wholeness. It is designed and decorated in such a way to support your highest healing at all levels. Daily chanting, mantras , music ,meditation and essence helps to keep this place a scared temple of healing. The highest effort has been made to make you feel extremely at home, relaxed and peaceful.


HOW DO I KNOW THAT THE CHANGES HAPPENING WOULD BE LONG LASTING ?
Getting deep Insights & Creating New Positive Belief Systems is the most important aspect of the healing therapy . The wisdom and lessons learnt are your own. They are unlike any counselling coming from outside.
During you're The Journey Within therapy, you will communicate with your Higher Self and Universal Wisdom, gain deep insights in the past and discover how it has been affecting your life.
When we go through a painful experience in life, we very often create negative beliefs for ourselves like for example "I am not good enough", "No one loves me" or "I cannot trust anyone". These beliefs are stored in our subconscious which drives 90% of our behaviour. Long after we have forgotten the painful experience, these negative beliefs are still there. As silent saboteurs they negatively impact the quality of our lives. In your session, you will create new, positive and powerful beliefs that support you to manifest everything that you truly want.
You will walk away with a radically improved view of yourself, other people as well as a new outlook on life; taking with you a deep sense of inner peace and well-being. The fact that it is your own inner Voice guiding you, the wisdom is permanently engraved in your psyche.

Dr. Mitali Upadhye, at Holistic Clinic, Paud Road, Pune is an Accredited Journey Practitioner, Trained with the world renowned Journey trainers Brandon Bays , Kevin Billett , Debra Billett and Dr. Rangana Choudhuri.
Meet The Journey pioneers and trainers under whom Dr. Mitali has taken extensive Journey Method Training.
Brandon Bays

Rangana Choudhuri

Debra Billett

Kevin Billett