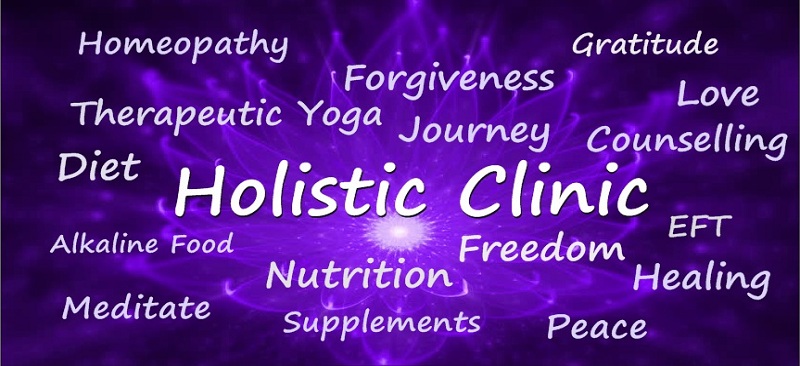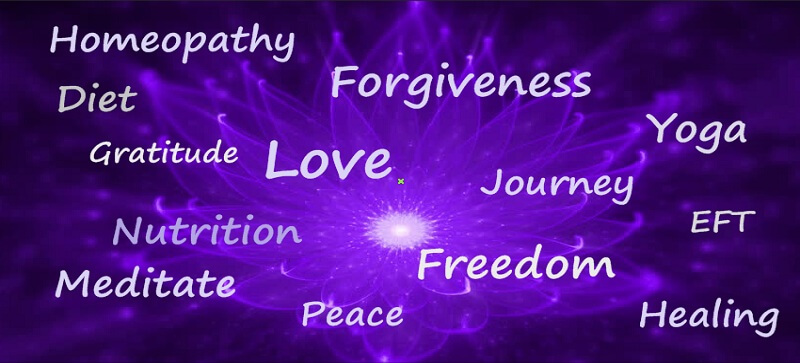 WHO definition of Health: Health is a state of complete physical, mental, emotional , spiritual and social well-being and not merely the absence of disease or infirmity. Real health is not just the absence of disease, but a positive state of wellbeing.
American Holistic Medicine Association defines:
"Holistic medicine is the art and science of healing that addresses the whole person - body, mind, and spirit"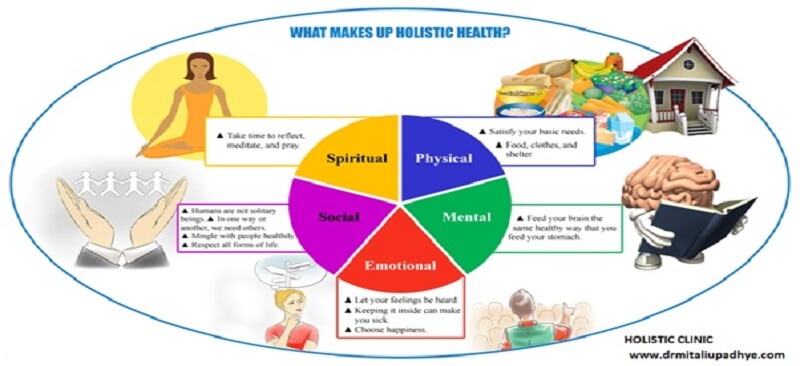 WHAT IS HOLISTIC APPROACH TO HEALTH?
Holistic Approach to health is an integrated approach to health care that treats the "whole" person, not simply his symptoms and disease
Holistic approach treats you as a person and not a patient.
Holistic healing is dynamic, harmonious and in equilibrium.
Allopathic treatment comes from outside but the holistic healing comes from within the strength of the patient.
Mind and body are integrated and inseparable. Even ill thinking is a sign of disease. The mind gets sick before the body. The treatment of the patient has to be all encompassing involving the mind and body.
If we restore the harmony of mind and body, we can restore health, vitality and wellness.
The body contains an innate healing system that enlivens the physical body.
This innate healing system works ceaselessly in keeping us healthy. When this healing system fails we fall sick.
Holistic treatment aims to restore this innate healing system so that it can then work naturally and organically for achieving health.
HOW IS THE HOLISTIC APPROACH IMPLEMENTED AT OUR CLINIC?
At our Holistic clinic we are trained to look at the various aspects of your lifestyle and health issues,
We look at you as an individual, we study your stress factors,
We take into consideration your environment, how the environment affects you and your reactions to it.
The various roles you play as a part of the society and how the society affects you and your reactions to the society, your physical signs and symptoms, your emotional feeling, moods and temperaments.
The choices you make and the actions you take determine the state of you health.
We take the sum total of all this and then design a treatment plan based on holistic approach to help you reach your optimum level of wellness.
WHAT WOULD A TYPICAL HOLISTIC TREATMENT PLAN LOOK LIKE?
STEP 1: Complete case study and analysis of 2 to 3 hours with Dr.Mitali.
Step 2: Start Homoeopathic treatments for the presenting illness.
Step 4: Advice investigations if required.
Step 5: Body composition Study and Analysis.
Step 6: Holistic Diet And Nutrition Plan.
Step 7: Treatment for correction of Deficiencies if any
Step 8: Mind Body healing JOURNEY SESSIONS per week
Step 9: Healing and therapy work as per patients requirements
Step 10: Counselling for patients, family and relatives as and when the case demands.
We combine the wisdom, traditions and disciplines of Eastern healing arts like Yogasana, Pranayama and Meditation and Mantra energy with the advances of Alternative medicines like Homoeopathy and Cellular healing to achieve this ideal.


WHAT IS THE PATIENTS ROLE AND RESPONSIBILITY IN HIS ILLNESS?
At Holistic clinic, patients are not passive recipients of health care.
Our philosophy is that each person has a responsibility for his own health and must be an active participant in his own healing.
It is only when we take responsibility that we get the power to make the chance we so desire!
We help our patient in understanding the real cause of his diseased state. The awareness brings in better compliance and participation from the patient for his own recovery.
Patients are encouraged to be responsible for the daily care of their health through diet, exercise, lifestyle and positive attitudes about what constitutes wellness.
We support our patients every step of the way, helping them to make appropriate choices and take responsibility for their wellbeing.